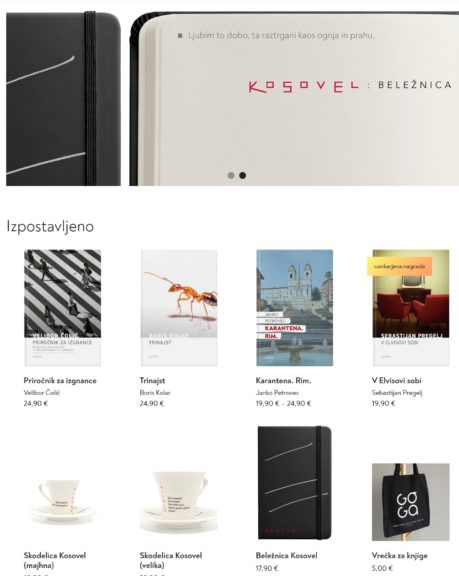 Založba Goga
Publishing house Goga was founded in 1998 under the management of Students Association of Novo
mesto. In addition to publishing modern literature, they also run a bookstore, host talks with
domestic and foreign speakers and organize events and festivals.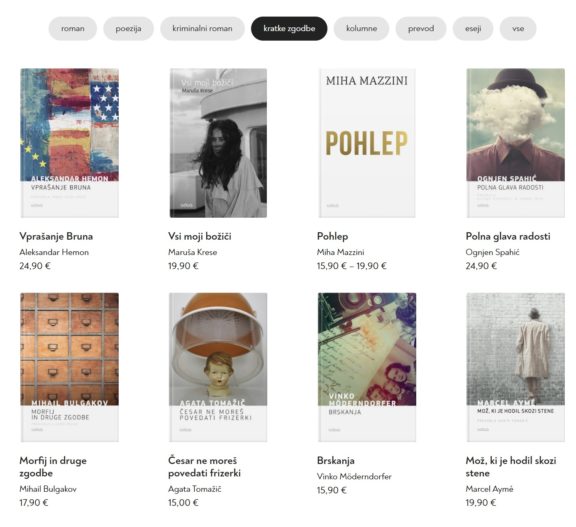 How did we spruce up the page
In order to improve the user experience, in addition to the description of the book and the gallery, each book also contains a list of similar products that can be manually selected or the algorithm selects the relevant products by itself. Every book has customer responses, text or video material added along with a short presentation of the author, which leads to his full presentation with all the related content.
With the help of ERP system integration, automatic and manual updating of stock and prices is enabled. With every order or purchase the data is automatically transferred to ERP and make invoicing easier.
The search engine enables separate search by events and products, as well as grouping by search and search suggestions.
Team
Badger Andrej
Development
Bear Nika
Project manager
Badger Gašper
Development