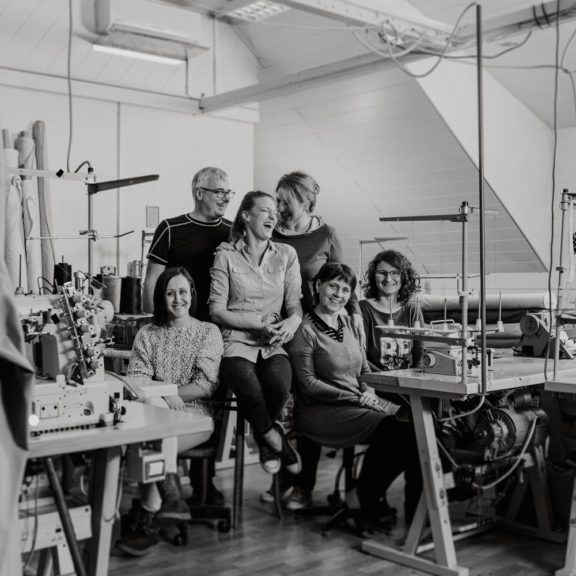 Sivili children's clothing is a family business that has been manufacturing and selling children's
clothes under its own brand for many years. Clothes are entirely made in Slovenia.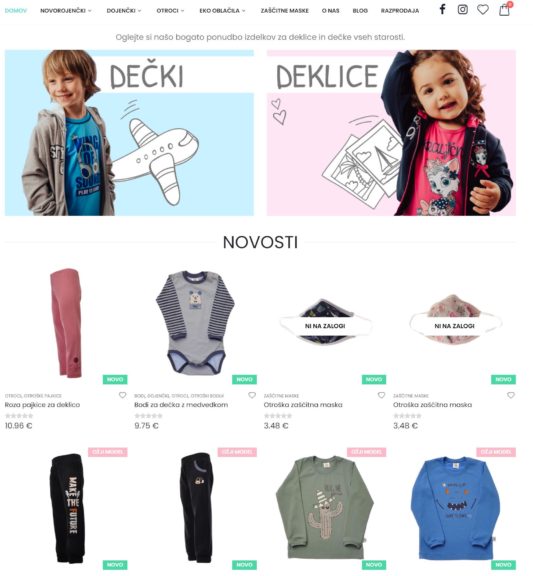 Each of the four main product categories is divided into subcategories that shrink the product range. At the same time the filter display and the display of the available product quantity are also dynamically adjusted. The visitor can limit the products shown according to gender and size in all categories and in addition to the filter there is also a sorter that allows sorting by date of publication and price.
The confusion because of big fluctuation of products was solved by adding buttons for displaying products in stock and on sale. With the help of EPR system integration, it is possible to update the stock, which is performed upon entry into the cash register. Due to the significant turnover in the physical store, immediate synchronisation is absolutely necessary to avoid ordering products without stock.
The search bar enables separate search by events and products, as well as built in grouping by search and search suggestions. A verified customer can submit a rating and pictorial material for each product. Submitted opinions and purchases are rewarded by loyalty points which can be redeemed for a discount coupon on the next purchase.
Our company has been engaged in the production and sale of children's clothing under it's own brand for many years. As a family business, relationships and communication are veryimportant to us.

After a very bad experience of renovating the online store, we accidentally found the Ideaz agency. They made our lives better.
Proper communication, being up to date and mutual understanding is an important aspect of online stores. We found all this with Ideaz! The whole team is at our disposal and they constantly prove that we made the right decision.

During the development and production, they were very responsive, helpful and understanding, and the final product impressed us so much that we also agreed to cooperation in the field of marketing. With their help, our story of making and selling children's clothes will be a story of success.
Team
Badger Andrej
Development
Bear Nika
Project manager
Badger Gašper
Development