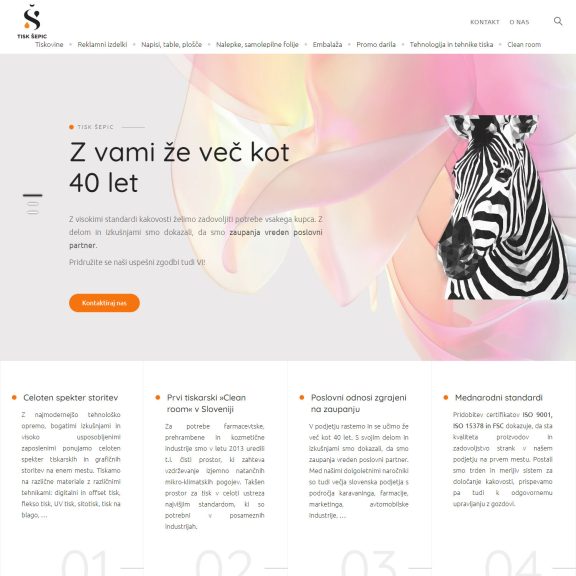 Tisk Šepic
TISK ŠEPIC has been present in the Slovenian printing scene for over 40 years. With modern technological equipment and highly skilled employees, they now offer a wide range of graphic services. These services include consulting, graphic design, prepress preparation, and execution in various printing techniques.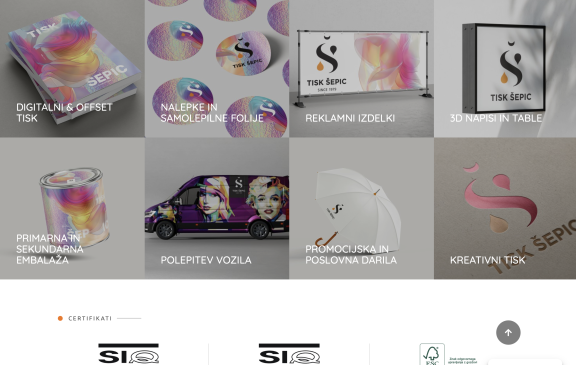 Transformation
Transforming selected theme according to content and brand identity
Website development from scratch
How did we spruce up the page:
Mobile-first design brings the website closer to mobile users.
Technical SEO optimization.
CMS content editor for easy editing.
Visually modern website.
Homepage with abundant information and quick access to it.
Security SSL certificate.
Integration with social media platforms Instagram and Facebook.
Compression and adaptation of image material.
Team
Badger Gašper
Development
Badger Andrej
Development
Owl Urša
Design
Bear Nika
Project manager