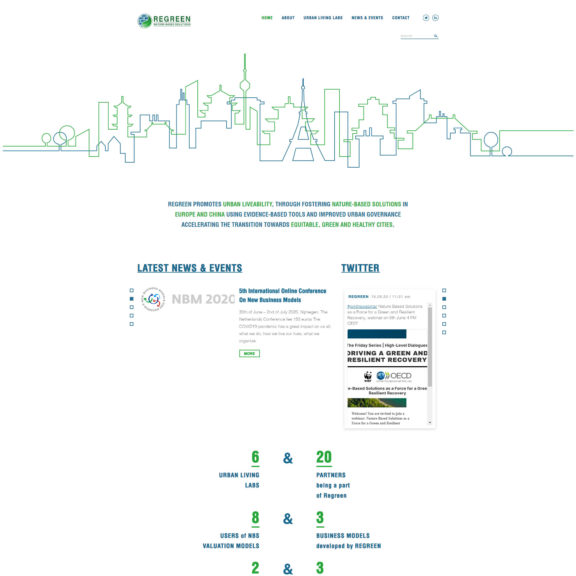 regreen-project.eu
REGREEN promotes urban liveability through fosterning nature-based solutions, acceleration the transition towards green and healthy cities. REGREEN consortium consists of 7 universities, 4 research institutes, 3 city authorities, 4 consultancites (SMEs) and 2 city networks from China and Europe.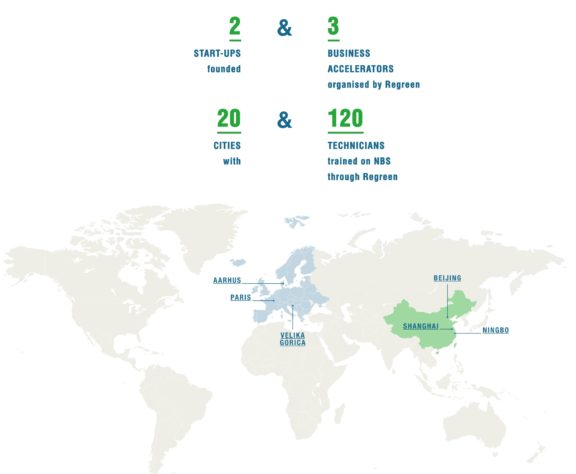 Transformation
Wireframe
Webpage design
Animated elements: icons, animations
Reports, events, news subscription
Webpage development
Case studies
How did we spruce up the page
Case studies: This is a presentation od the six cities that are central to the project. Each of the cities has key statistics presented in a transparent way, followed by a textual presentation and the
environmental challenges they face. The following elements present nature conservation solutions
to improve the situation.
Team
Bear Nika
Project Manager
Owl Dea
Design
Badger Gašper
Development