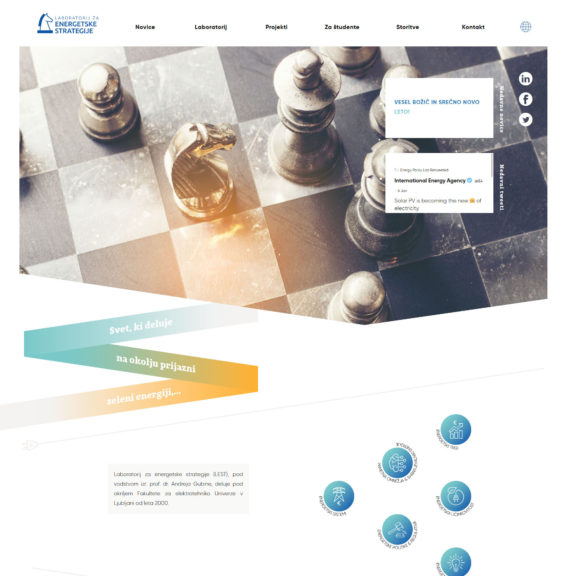 lest.fe.uni-lj.si
The scope of their work covers mainly the strategies in the electricity market, generation planning in energy systems, development of energy solutions, renewable energy sources implementation and smart grids. As a research institution, they impart their knowledge through postgraduate studies, bachelor's, master's, doctoral theses and conferences, seminars and workshops.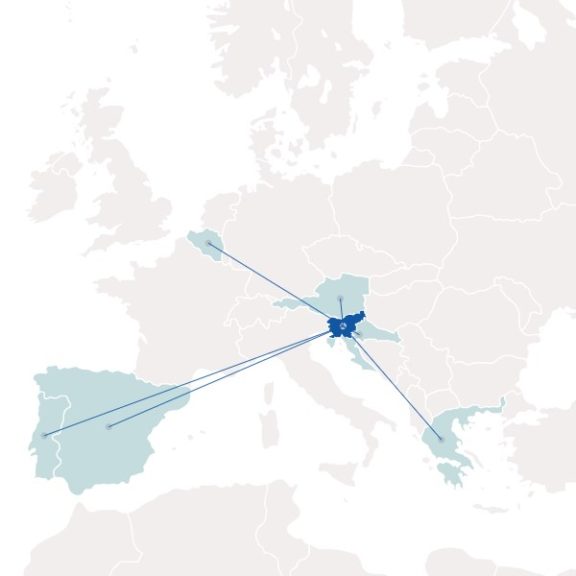 Transformation
Wireframe
Webpage design
Webpage development
Animated elements: icons, animations
Reports, events, news subscription …
Interactive informations about the laboratory
An interactive timeline on laboratory history
Interactive map of project partners
How did we spruce up the page
For faster and also easier access to the desired information, we have set the menu in the header of the page so that it is displayed at all times, even when the user is not at the top of the webpage.

To make the website more readable and aesthetic, many custom and also animated icons have been made.
Our collaboration with IDEAZ agency started with the design and implementation of our laboratory's former website. When we decided to completely refresh and update our website, we didn't think even for a moment to choose a partner other than IDEAZ.

Their solutions are functional, very high quality, innovative, and visually appealing. Since engineering is not well known for the latter it is even more important that we work with an agency that knows how to bring this aspect closer to us.

Our partnership began soon after we saw the work of IDEAZ team within the European projects COMPILE and STORY. Their professionalism, responsiveness, and modern design solutions really impressed us.
Team
Bear Nika
Project Manager
Bagder Gašper
Development
Badger Andrej
Development
Owl Urša
Design