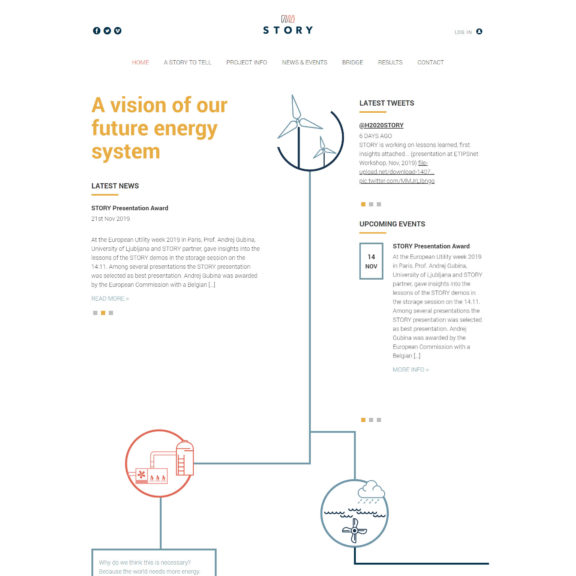 horizon2020-story.eu
STORY is about showing the added value storage can bring for a flexible, secure and sustainable energy system. The demonstrations therefore compose the key activity on which all further analysis builds. Each of the demonstrations brings a different technology, context or business case. Together they provide a profound basis to feed into the large scale impact analysis. In order to research and demonstrate the impact of introducing more storage capacity into the grid, 18 institutions from 8 countries have teamed up to create STORY, which is funded by the Horizon 2020 Framework Programme for Research and Innovation of the European Union.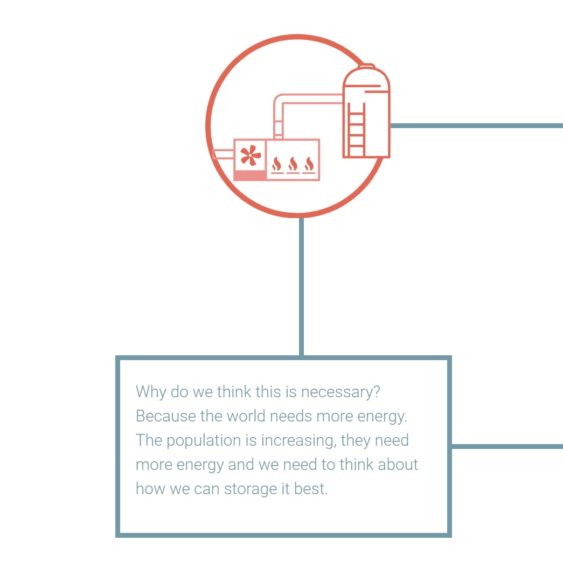 Transformation
Wireframe
Webpage design
Webpage development
Animated elements: icons, animations

News subscription, social media
How did we spruce up the page
Animated elements have been added to certain pages to liven up the site. These are vector elements that are animated using CSS style templates and consequently machine-accelerated if it is supported by the browser in use. The animations therefore run smoothly and do not put additional strain on the processor.
The project is present on three social networks, and also has two video channels on Youtube and
Vimeo. A display of recent tweets, news and events has been incorporated into the first page with the option of sharing content on social newtowrs. To keep visitors up to date with the project, they can sign up for e-newsletters that are directly related to the MailChimp e-mail marketing tool.

Team
Bear Nika
Project Manager
Owl Dea
Design
Badger Andrej
Development