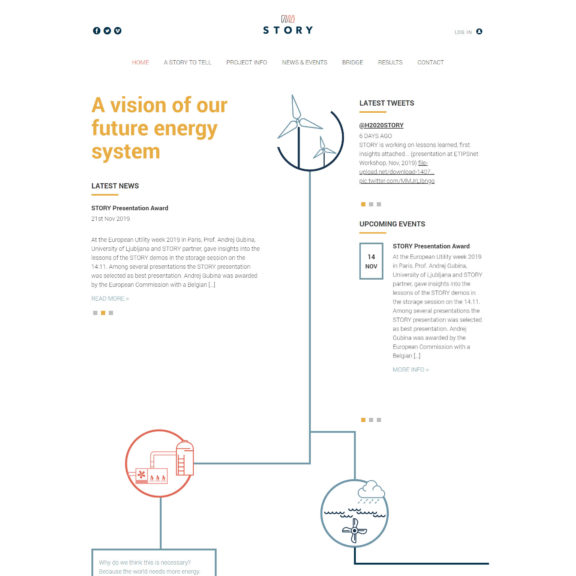 horizon2020-story.eu
STORY is about showing the added value storage can bring for a flexible, secure and sustainable energy system. The demonstrations therefore compose the key activity on which all further analysis builds. Each of the demonstrations brings a different technology, context or business case. Together they provide a profound basis to feed into the large scale impact analysis. In order to research and demonstrate the impact of introducing more storage capacity into the grid, 18 institutions from 8 countries have teamed up to create STORY, which is funded by the Horizon 2020 Framework Programme for Research and Innovation of the European Union.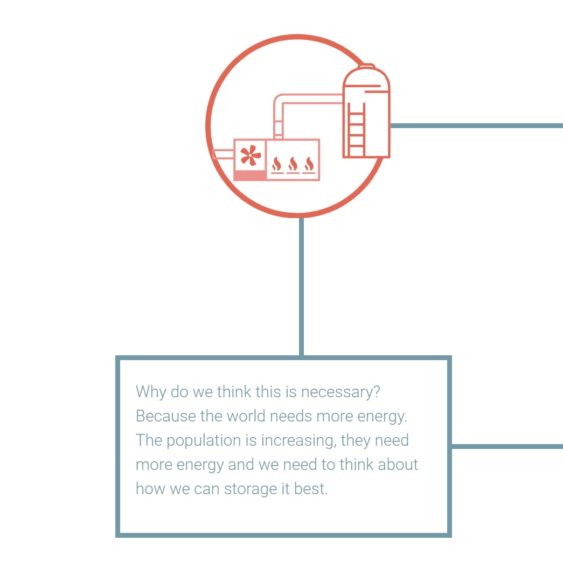 Transformation
Wireframe
Webpage design
Webpage development
Animated elements: icons, animations

News subscription, social media
How did we spruce up the page
Za poživitev spletnega mesta so bili na določene strani dodani animirani elementi. Gre za vektorske elemente, ki so animirani s pomočjo slogovnih predlog CSS in posledično strojno pospešeni, če je to podprto s strani brskalnika. Animacije so zato tekoče in dodatno ne obremenjujejo procesorja.

Projekt je prisoten na treh družbenih omrežjih, ima pa tudi dva video kanala na omrežjih Youtube in Vimeo. Na prvi strani smo vgradili prikaz najnovejših tvitov, novice in dogodki pa imajo vklopljeno možnost delitve vsebine na družbenih omrežjih. Da obiskovalci ostanejo na tekočem s projektom, se lahko prijavijo na e-novice, ki so neposredno povezane z orodjem za e-mail marketing MailChimp.



Team
Bear Nika
Project Manager
Owl Dea
Design
Badger Andrej
Development