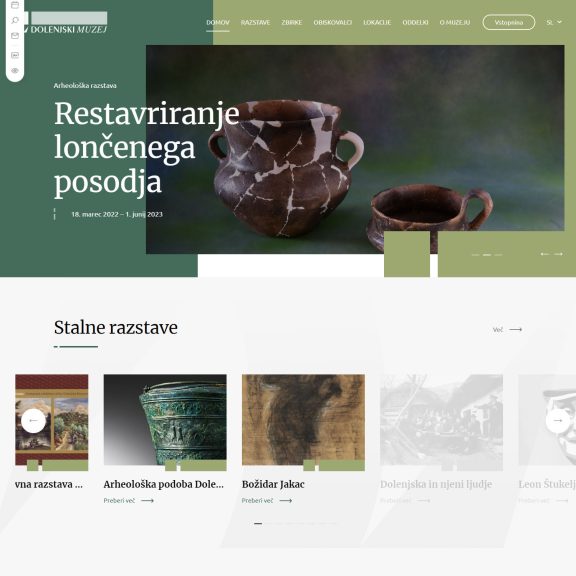 Museum od Dolenjska
The Dolenjska Museum collects various testimonies from the history of the city and the Dolenjska region.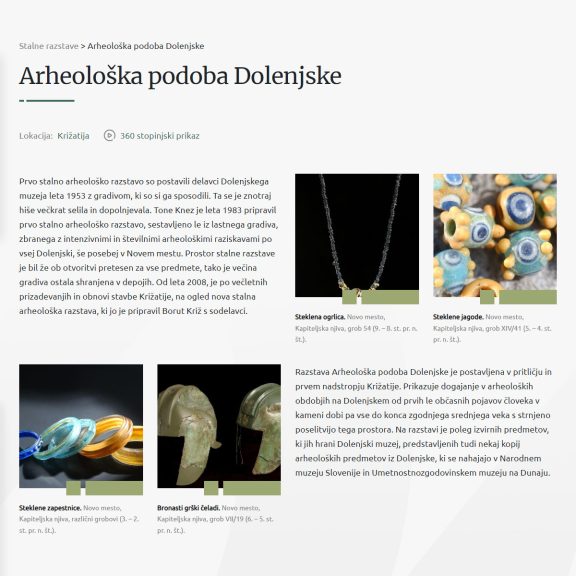 Transformation
Wireframe
Webpage design
Webpage development
Animated elements: icons, animations
Reports, events, news subscription
How did we spruce up the page:
Visual Content Design: Using WordPress's default visual editor called Gutenberg and patterns/pre-set blocks, we have made it easier to input complex layouts while maintaining optimal website speed, even for mobile devices.
Multilingual Support: The website actively supports two languages, and the content of both is connected through a language selector. To facilitate content input, certain parts of input fields are copied between translations (featured image, used template, category, etc.), while the rest is translated using standard visual content editors.
Powerful Search Engine: Due to the large volume of content, we have integrated a powerful search engine into the website that performs searches while typing and provides search suggestions. By utilizing an index of terms, search results are precise and, most importantly, fast, as they do not burden the page as much as real-time searching would.
Events: For events, we have created a custom list of categories and venues, allowing users to choose only those that interest them through the menu or filtering bar. Filtering by date is also supported, available in a calendar view.
Accessibility: In addition to the usual adaptations performed on all pages (alternative texts, logical order of elements, changes to elements upon focus, etc.), we have implemented special features for this website: contrast enhancement and font size adjustment.
Team
Badger Andrej
Development
Owl Miro
Design
Bear Nika
Project manager