BEcoop project Web Page
Customer: The Institute for European Energy and Climate Policy (IEECP)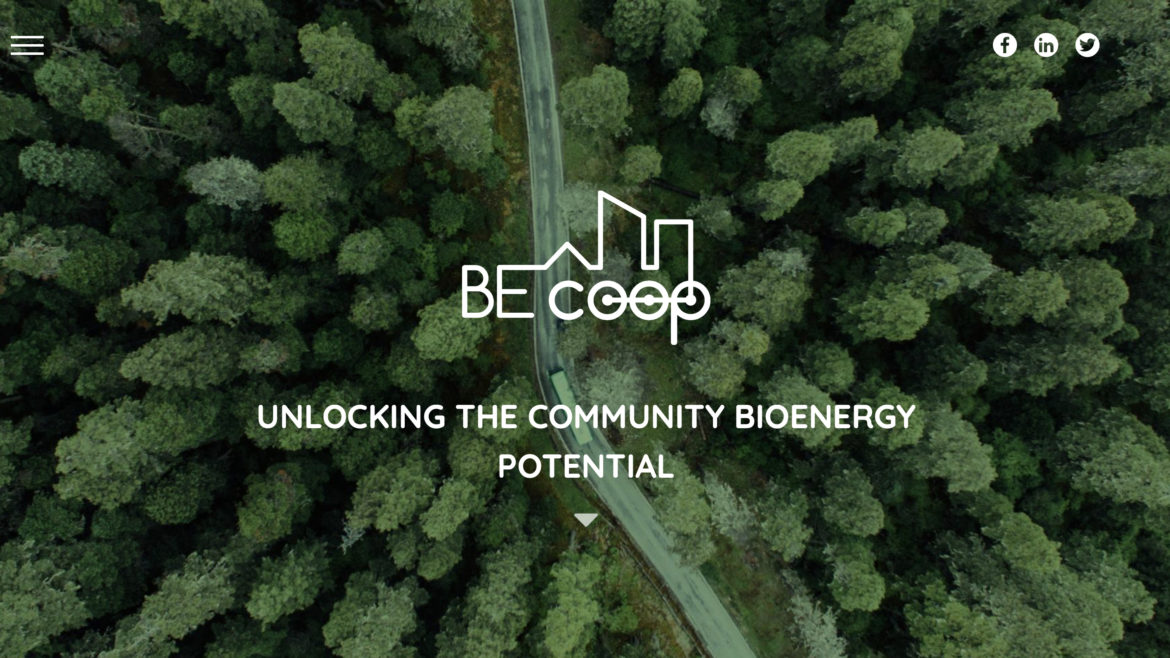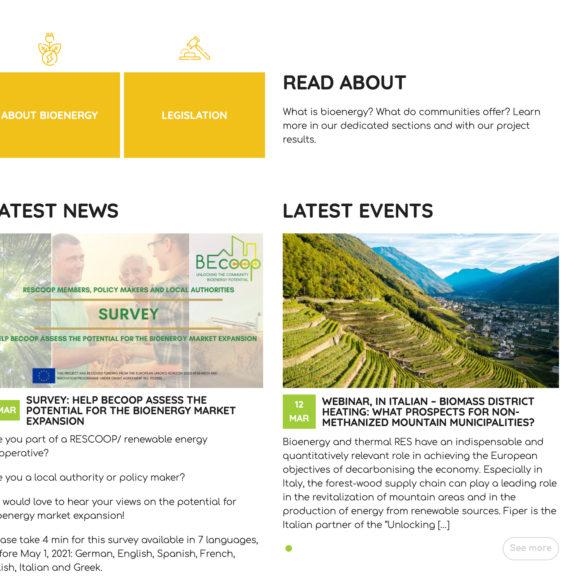 BEcoop project
The ambition of BECoop is to provide the necessary conditions, technical as well as business support tools, for unlocking the underlying market potential of community bioenergy, fostering new links and partnerships.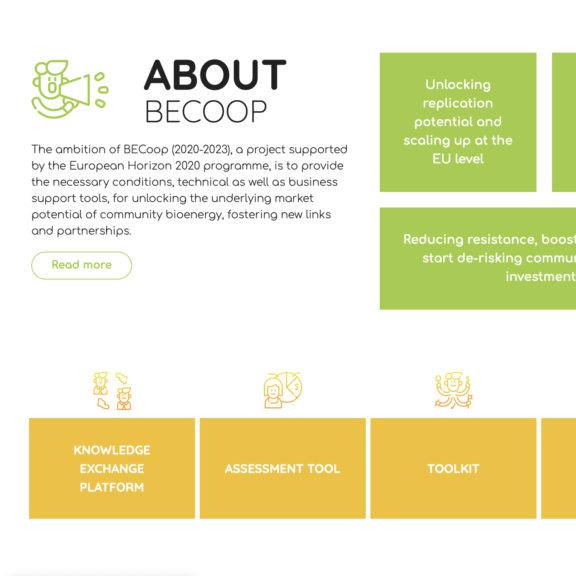 Transformation
Wireframe
Webpage design
Webpage development
Animated elements: icons, animations
Reports, events, news subscription
Interactive map
How did we spruce up the page
Spletna stran vsebuje zelo veliko besedila, ki ga je bilo treba obiskovalcem predstaviti na privlačen način. Monotonost smo razbili s seznami, sestavljenimi iz barvnih blokov, ter s pomočjo ikon. Kar nekaj predmetov je interaktivnih in ob prehodu miške pokažejo dodatne informacije ali pa se animirajo.
Pomemben del strani so poročila, ki se na stran nalagajo sproti, vseeno pa jih je bilo potrebno prikazati v obliki načrta. V ta namen je bila ustvarjena grafično privlačna predloga, ki obiskovalcu omogoča, da prenese obstoječa poročila v enem izmed jezikov, hkrati pa vidi načrt prihodnjih poročil.
Poleg angleščine je na strani podprtih še pet drugih jezikov. Da bi obiskovalcem iz drugih držav omogočili lažje spoznavanje s projektom, je bila ustvarjena iz menija dostopna mini pristajalna stran, ki na kratko povzame bistvo projekta.

"We are really happy about the work from Ideaz, going beyond our brief to provide a dynamic, interactive and modern website, together with a comprehensive and easy-to-use CMS. And all respecting our urgent deadlines."
Team
Owl Urša
Design
Badger Andrej
Development
Bear Katja
Project Manager