BEcoop project Web Page
Customer: The Institute for European Energy and Climate Policy (IEECP)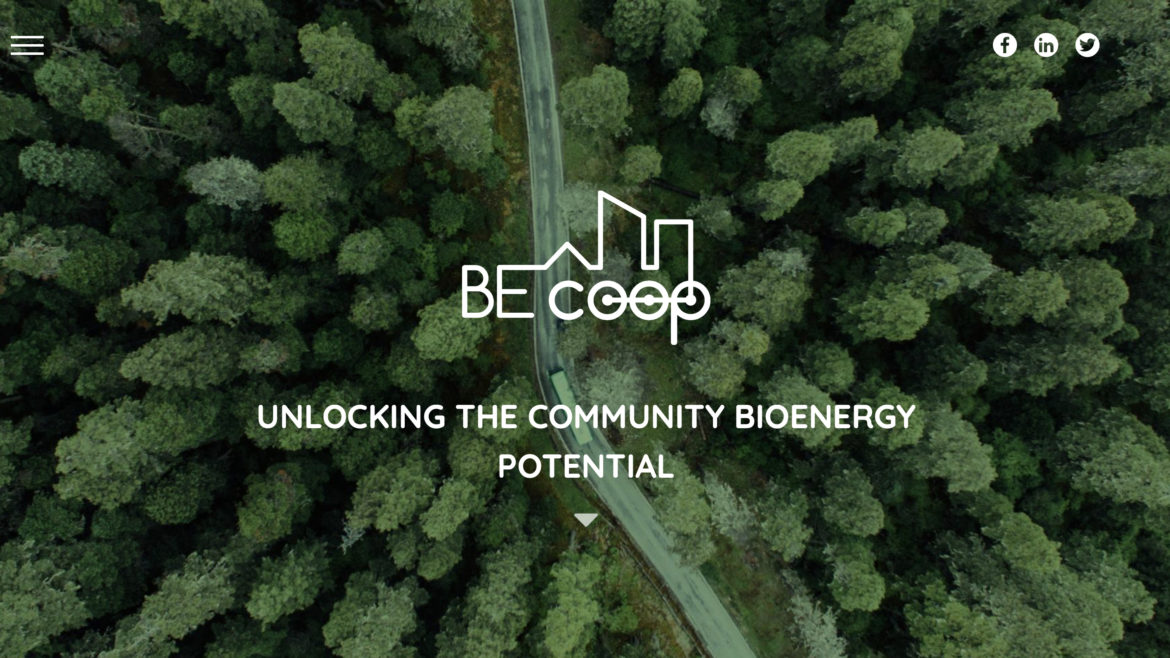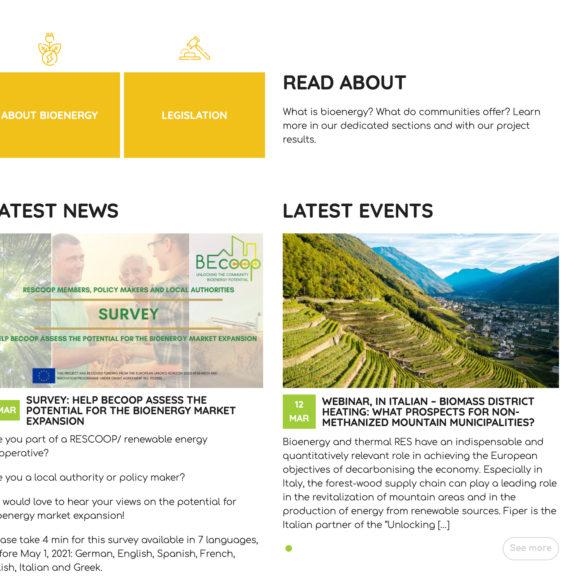 BEcoop project
The ambition of BECoop is to provide the necessary conditions, technical as well as business support tools, for unlocking the underlying market potential of community bioenergy, fostering new links and partnerships.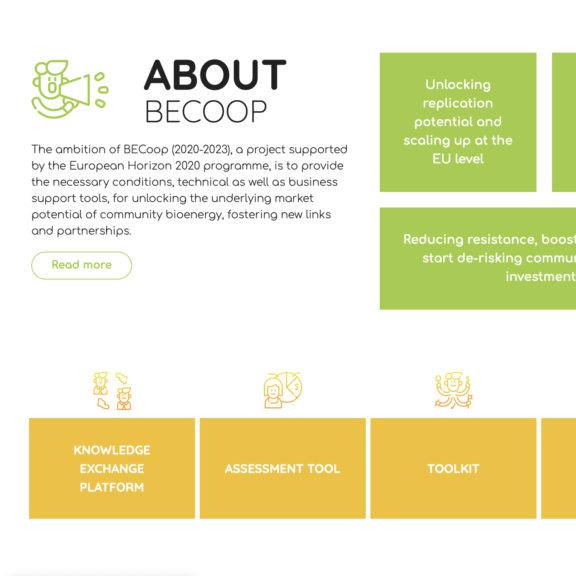 Transformation
Wireframe
Webpage design
Webpage development
Animated elements: icons, animations
Reports, events, news subscription
Interactive map
How did we spruce up the page
The website contains a lot of text that needed to be presented to visitors in an attractive way. We broke the monotony with lists composed of colored blocks and with the help of icons.
Several items are interactive and show additional information or animate when the mouse is moved over them. An important part of the website are reports that are uploaded to the site in real-time, but they still needed to be displayed in the form of a plan. To this end, a visually attractive template was created, which allows the visitor to download existing reports in one of the languages and at the same time see the plan for future reports.
In addition to English, the website supports five other languages. In order to make it easier for visitors from other countries to get to know the project, a mini landing page was created from the menu, which briefly summarizes the essence of the project.

"We are really happy about the work from Ideaz, going beyond our brief to provide a dynamic, interactive and modern website, together with a comprehensive and easy-to-use CMS. And all respecting our urgent deadlines."
Team
Owl Urša
Design
Badger Andrej
Development
Bear Katja
Project Manager